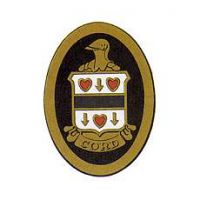 Cord Complete, the history of the firm Cord ...
Published on 12.05.2014

Voir cet article en français
Inspired by Gordon Buehrig, who also designed the Duesenberg at a tender age of 24, the Cord was born three years later, who together from a team of highly skilled designers broke all previous automotive industry standards. Their achievements are legendary; streamline design, very low center of gravity, disappearing enclosed headlamps, Lycoming V8 engine, capable of over 100 mph speeds, four speed transmission with finger-tip shifting, front wheel drive-the first in America! The features go on and on, disappearing convertible top, airplane inspired engine-turned dash, Cord's technical design was very memorable, but its design and styling made it immortal.

The large 14 x 19-inch book is an exceptional work and is finished off with an attractive fitted slipcase. It contains over three-hundred pages and a countless number of period photos, patent drawings, advertisements, artwork and contemporary images. But don't just take our word for it, check in with Cord Complete where you can learn more.

The accolades received on Cord Complete have been quite outstanding; chosen by the Antique Automobile Club of America as the "Book of the Year", A Four-Star "Absolute Must" from Hemmings Classic Car magazine, featured on Jay Leno's Garage Internet Show, rave reviews; from Road & Track, Classic Car Club of America, Antique Automobile Club and many others.
Cord Complete Book, Copyright © 2014 Josh B. Malks.
Denis Eveillard
---