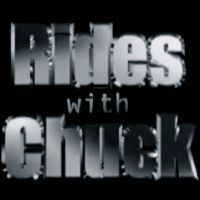 Voodoo Larry 2015 Open House by Chuck Derer ...
Published on 08.05.2015

Voir cet article en français
Voodoo Larry 2015 Open House

I went to Voodoo Larry's Open House 2015 and it was pretty gosh darn GREAT!

This is a truly social car event. It is an annual event. All are invited and attendance is free. The visitors vehicles are all a part of the show. You have to get there early or wear your good walking shoes.

This photo of Colette Marie and others that follow are stereo pairs shot with a Stereo Realist Camera. To view them in 3D, with your eyes bring the 2 black dots together. If you do it right the image will appear in 3D. What you will be doing is slightly crossing your eyes.

Credit Vidéo, Photos : Copyright @ 2015 Chuck Derer.
The YouTube channel of Chuck Derer "Rides With Chuck". Let's go for a ride !
The Blog of Chuck Derer "Rides With Chuck". Just for photos !
Chuck Derer
---