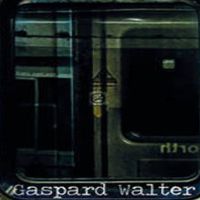 Ticket to New York by Gaspar Walter ...
Published on 11.15.2013

Voir cet article en français
The objective of this book is original in and of itself especially the wafer without the cardboard sheet the above, slips page you can see with the title printed above, it is quite different and really trendy. Also, one finds the texture and smell of paper which reminds me of pastel crayons from childhood.

Much more than a photo album, Ticket to New York is a traveler's notebook, which brings one straight into another perspective of New York. The pictures are magnificant which merits to be said, an authentic, ''the real, ''lively viewpoint of New York. Such is the charm of this 300 page volume.

Ticket to New York is also a practical guide : living well in New York, a guide of addresses, and more than 30 videos that one may watch via links integrated in the model volume or on the website www.ticket-to.fr.

Gaspar Walter is an author /photographer. Amongst his vocations : publicist, reporter, scuba teacher, he lived many years in Asia before traveling around the globe. As a photographer, he has collaborated as a photographer on many works such as Travels in Asia and Travels in the Mediterranean edited by Chêne ; and A Desire for the Orient edited by Citadelles and Mazenod.

He conceived the model for the collection Ticket to .., (editions La Marteniére) such as Ticket to Thailand in collaboration with Chloé Villaume (2013) and Ticket to Vietnam (2012).

Ticket to New York, par Gaspar Walter.
Credit Photos : Copyright @ 2013 Gaspar Walter.
Denis Eveillard
---