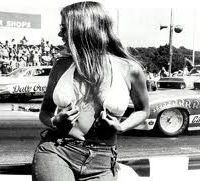 Sex and Speed, Pam and Jim Hardy liberman ...
Published on 10.10.2011

Voir cet article en français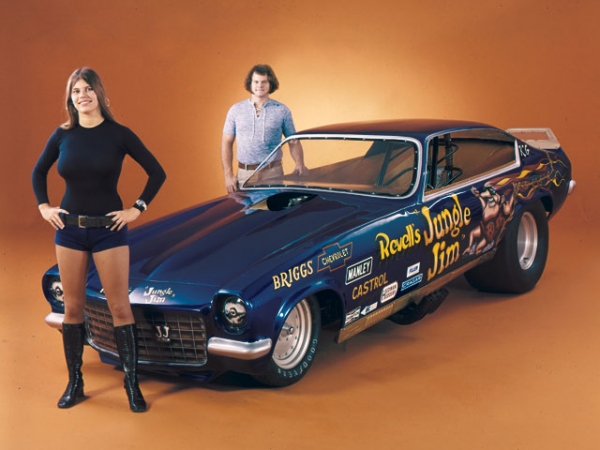 Jungle Pam and Jungle Jim with his Chevy Vega Funny Car 1973.
You would be hard pressed to say which was the hottest in 70 years : Pam Jungle with his boots so gogo dancer, her short shorts and sexy top ... or Jungle Jim in his suit doing burnouts, and back and forth on the track dragstrip.

Jim Liberman was undoubtedly one of the most flamboyant showman on the ski dragstrip, he knew better than anyone what the crowd wanted. He hires "Jungle Pam" at age 18, tall, dark and sexy "Jungle Pam" the impertinent becomes his scene partner.

Jim had it all figured out, a stroke of genius marketing. But she had no way of light, she quickly learned to use the wrench, working on cars and do the show on the race track, the public and the fans loved them.

Jungle Pam is still a legend to this day. Unfortunately, Jim Liberman left us September 9, 1977, when he hit a bus head driving his '77 Corvette. A tragic accident.

His spirit lives on through all the drivers he inspired, and the countless memories of his Jungle Jim, his antics but his record during his career. Liberman is a legendary driver.

Credits Photos : Jungle Pam.
Denis Eveillard
---