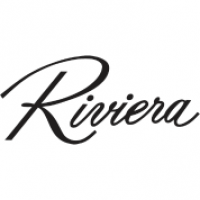 When better automobiles are built Buick will build them ...
Published on 03.05.2019

Voir cet article en français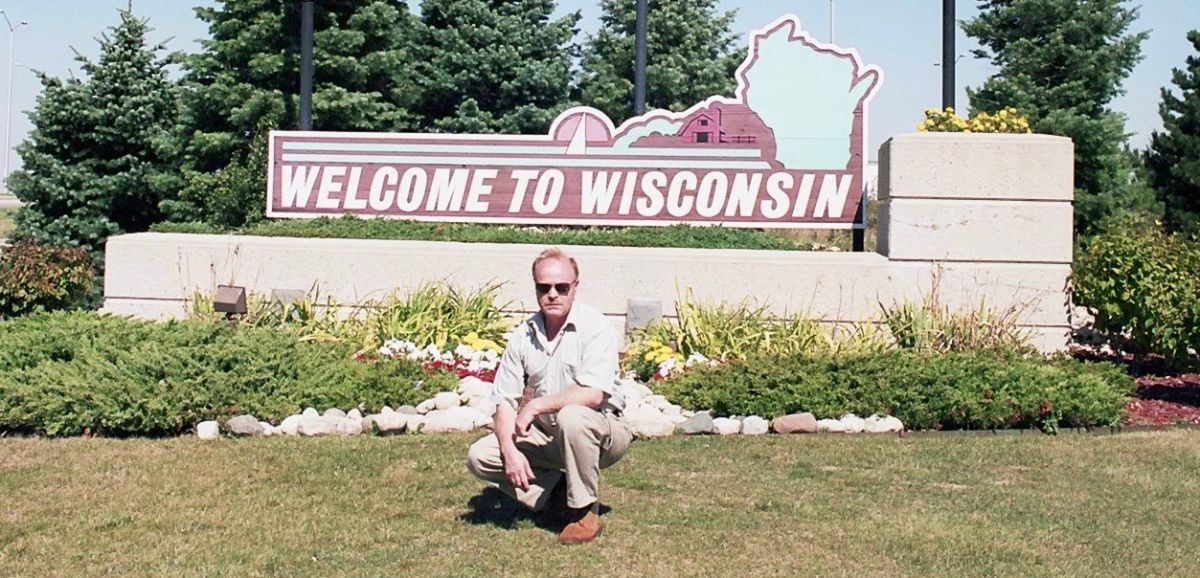 Shortly after the acquisition of my first Boat-Tail 72, I joined the '' ROA '', Riviera Owner Association, American club founded in 1984 and dedicated exclusively to Buick Riviera models 1963-1999. In its biweekly magazine, there is a lot of information on all the Riviera and also ads for cars and parts for sale.

On the occasion of the centenary of the Buick brand in July 2003, in Flint, where I had the chance to find myself, I wanted to buy a second Riviera. Of the approximately 2,400 cars presented during the four days of the meeting, about thirty Riviera Boat-Tail held good place.

Leaving with one of them was not feasible, I was then looking for a Boat-Tail by peeling the ads in the '' review '', magazine club. A year later, luck finally smiled on me ... A model 72, an original first hand, was for sale in Wisconsin, a state of the 'Midwest' near the Great Lakes. I do not waste time: telephone contact with the seller, retrieval of detailed information, agreement concluded, appointments made.

View a sample of the Riview, our award winning club magazine. Click Here.
A few weeks later, I was in the USA again, precisely in Milwaukee. The state of Wisconsin itself is not of particular interest. This is a place where agriculture, fishing in the Great Lakes Michigan and Superior as well as large forests for hunting occupy a large part of its inhabitants. Of course I had not come for sightseeing, though, Chicago was not far away.

As soon as I arrived in Milwaukee, Mr. Green, the seller, was waiting for me. I discovered the car, everything corresponded to my expectation. A carrier that I had previously contacted for an expedition to Le Havre was on site. The last arrangements settled, I decided to spend a few days in Chicago before returning to Paris and take possession of "the beautiful" in Le Havre, two months later.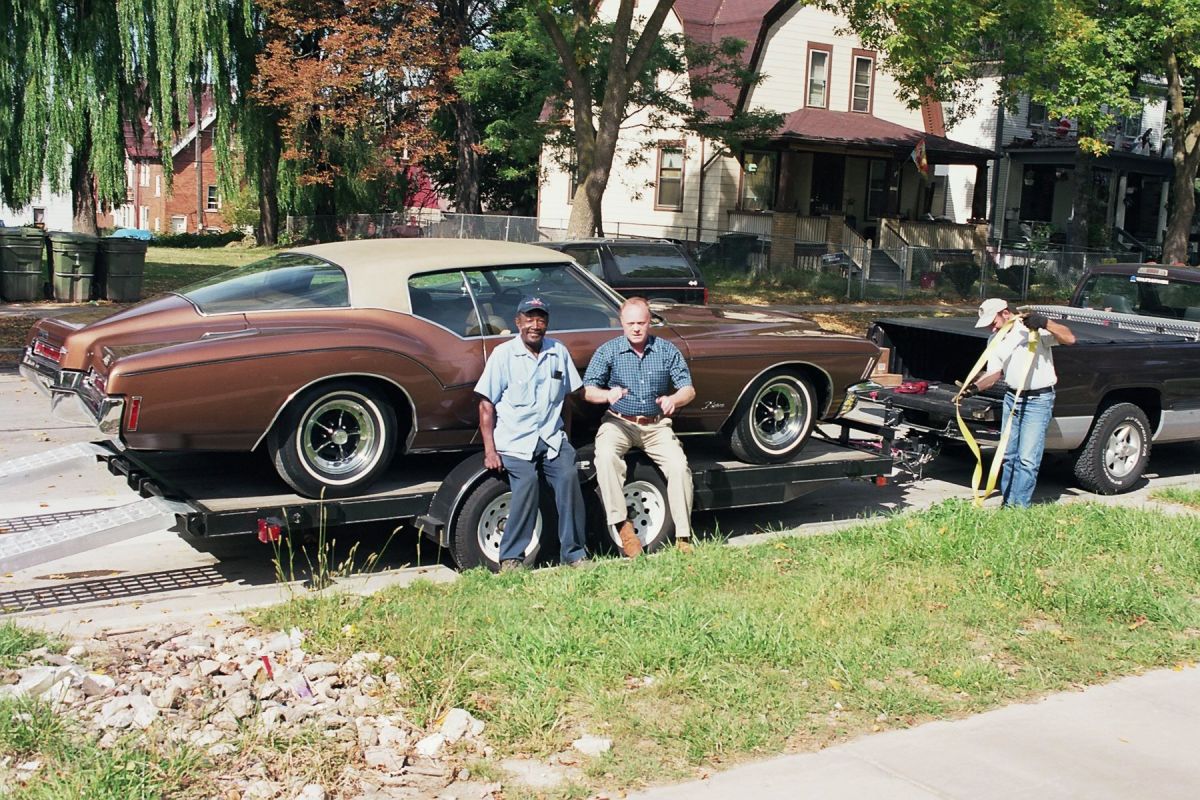 In the spring of 2008, I reluctantly sold my second Riviera: I now needed a modern and comfortable American car for regular use and for long journeys. But I fell for it: plunging into the '' Review '' magazine, an announcement for a 1972 Boat-Tail made my heart beat again. To stay in a certain continuity and loyalty to my first Riviera, I could focus only on 1972 models.
Why take a third? I had just separated from my second. I do not know, it's like that. This new announcement seemed familiar to me. Indeed it was a beautiful first hand color Deep Chesnut that the owner had put on sale five years ago for a price rather high, but he had finally decided to keep.
The car was in Colorado Springs, Co. I already knew this beautiful copy for having an exchange of mail with its owner. The latter had now reached an advanced age and was no longer able to drive his car safely.
After a few phone calls, I quickly got my plane ticket and landed in Denver, Colorado in a jiffy. On the way to Colorado Springs.
Two days later I finally meet Mr. Brovolt and his beautiful Riviera. Her Deep Chesnut dress and Sandalwood vinyl roof and her custom vinyl combination and velvet saddle, dark brown suited her well. For the exterior a stone-guard had been added: an option that the dealer had installed.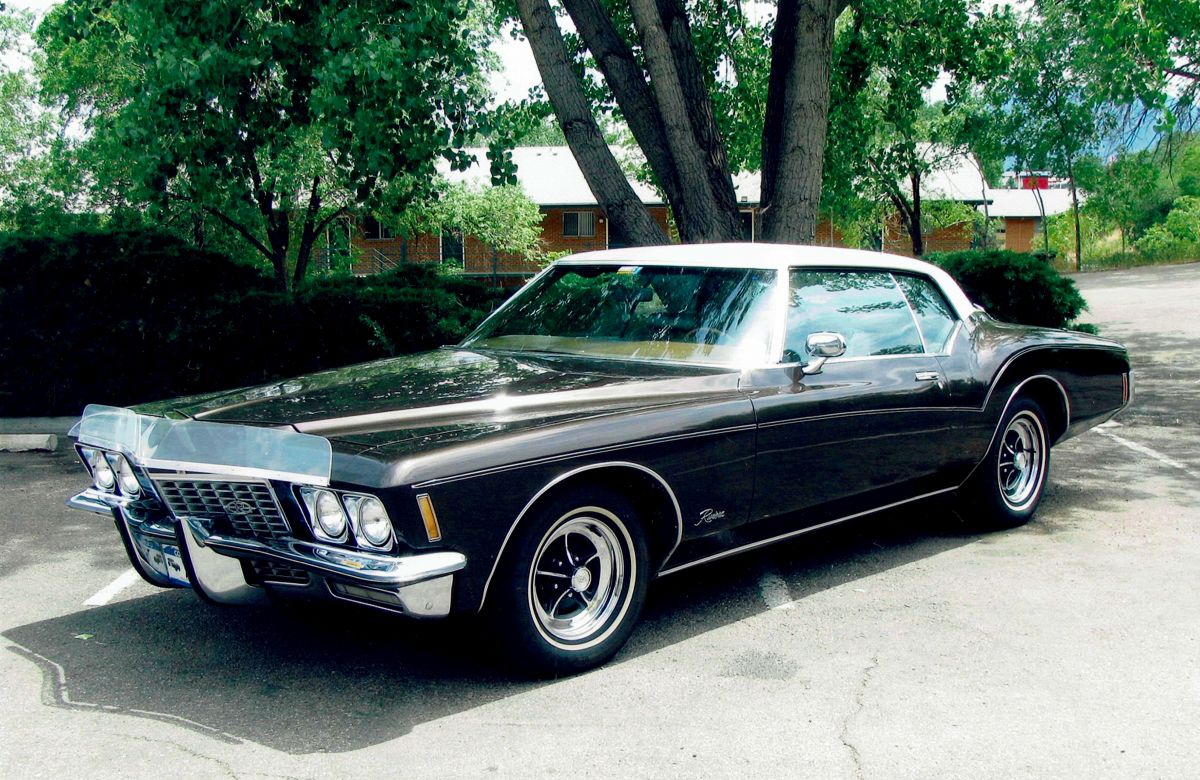 Mr. Brovolt was still struggling to part with his beauty. But, the comforting presence of his oldest daughter at his side made the transaction ultimately possible to my great happiness.

Credit Photos : Theodor Landi

Theodor Landi
---