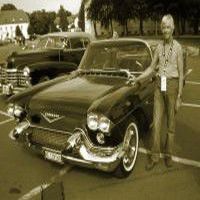 Sometimes the web is made of good games ...
Published on 03.05.2011

Voir cet article en français
I began my research on the web and there on a forum I made contact with a member who has in his signature several Cadillac. We exchanged a few emails quickly and the phone rings, presentations done we talk about technical. The following week I made the repair, check usage startup everything is perfect, so send me an email thanks. Like many fans we have several passions that revolve around the mechanics, and it will follow a regular exchange rarity us days.

This page is dedicated to him, because I just wanted to say thanks to Mr. Zimmermann, I'll let him tell you his story in his own words, Mister Zimmermann is yours ...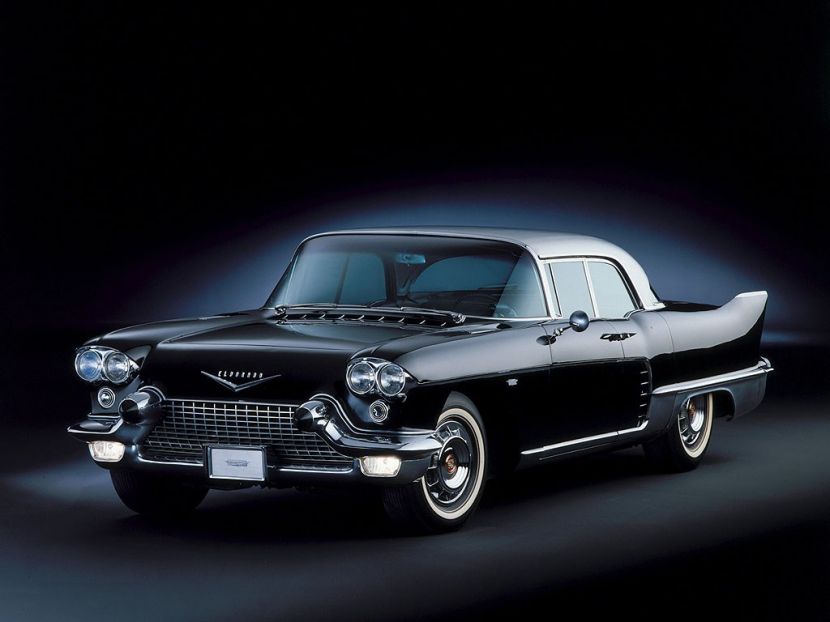 "It was in August 1945 that I saw the day I grew up in an agricultural region of western Switzerland. My father was a carpenter, and for his despite, I was not very inspired by the wood. Early age I was attracted by cars and relatively early by the U.S.. There was only one I believe in this village, it must be a Chevrolet coupe late 40, early 50's, it was the grocer who had. Most cars in the village were VW, I can not even see paint! For my "misfortune", my parents had no car and no never had . They do not oppose that I directed towards mechanics, by cons, they are not considered appropriate that I make a learning directly into the car and sent me in a school general mechanics.

Then, after a two-year internship in a body, I studied automotive engineering. Once completed this course, I went to Switzerland in 1970 and GM have held various positions in the company. The latter had the grandiose title of "District Service Manager" for American vehicles. What I wanted since I was young was done! Regarding cars, I expected 1980 to buy my first American: a new Oldsmobile Cutlass, the price of these cars, plus the employee discount dreamer leave today!

The chance of life, I momentarily put an end to the construction of models of cars reduced in 1982 by buying a Cadillac Sedan de Ville 1956. This car has been restored very tired within a relatively short 2 to 3 years. There was no Internet to find parts, nevertheless, there happened!
1956 Cadillac Sedan de Ville
As the appetite comes with eating, I continued in this way by buying a 1957 Eldorado Brougham. This machine was far more complex than the City, it took me seven years to restore, still no internet!
1957 Cadillac Eldorado Brougham
To top off the collection, my partner and I found that it would be nice to also have a convertible which was bought ... more or less match. She was not very beautiful when I took "delivery", his nickname "Rusty Belle" says more about his condition a long description! With this car, I learned to weld and have learned to form sheets. After 10 years, Belle Rust could be registered, since I have found, like many others, that body style is the least convenient!
1956 Cadillac Eldorado Biarritz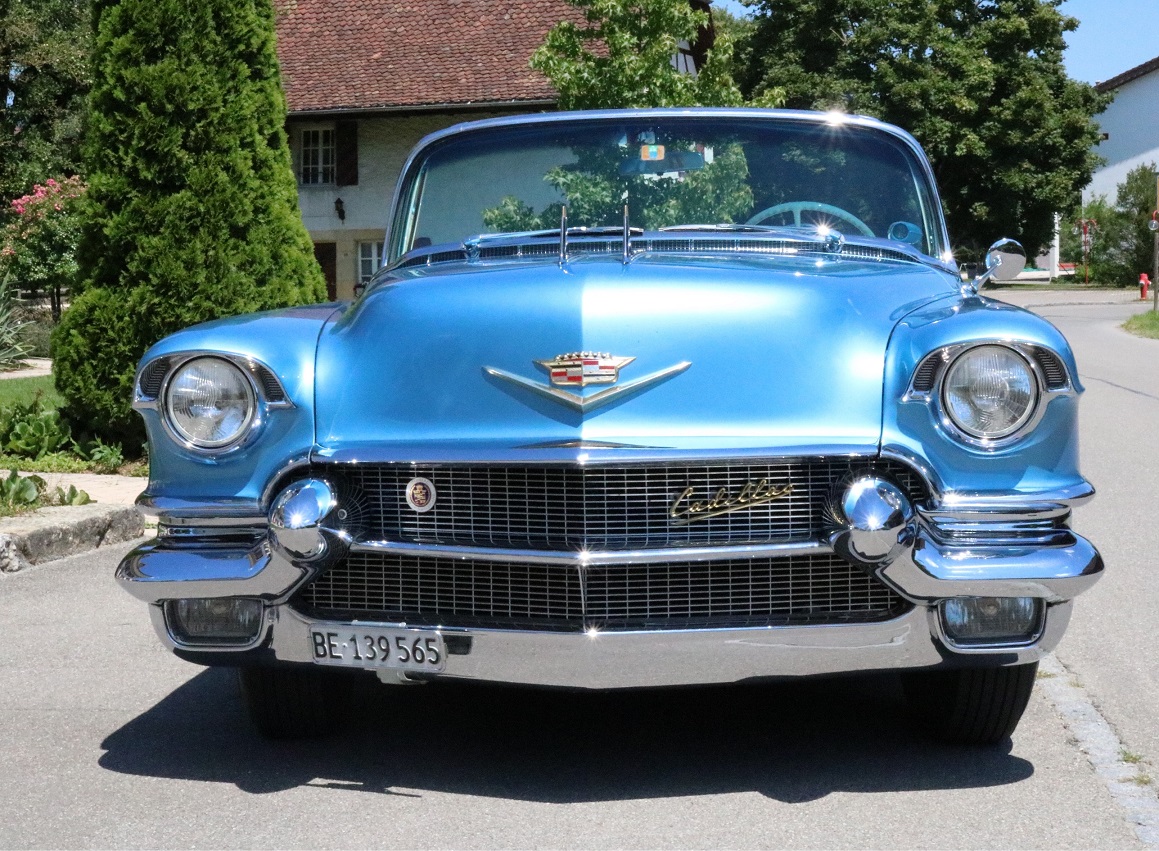 Being restored several people have asked me: "and then, what do you restore?" The answer has always been clear: it's finished! Have 3 cars involves maintenance and seat availability, especially in Switzerland, is not so easily extensible. So that I returned to my first love: the model, but that's another story to follow!


Credit Photos : Roger Zimmermann.
Roger Zimmermann
---