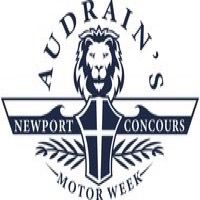 Newport, Rhode Island Concours d'elegance ...
Published on 06.15.2020

Voir cet article en français
There are many great reasons to visit Newport, Rhode Island, but last year one of the main draws was Audrain's Newport Concours & Motor Week.

It was chaired by Jay Leno and included events such as a live John Legend concert, a Concours d'Elegance car show and "The Gathering," a lawn party at Rough Point, the former home of Doris Duke, which brought together 70 rare cars.

The setting was just as beautiful as Pebble Beach earlier in the year, if not more. If you are planning your list of automotive events, this should be there.
There was also a first-ever "30 Under 30 Concours d'Elegance". This was a division for car enthusiasts 30 years of age and younger to showcase their cars that have been built with $30,000or less. Jay Leno, with a group of other car experts, judged the cars and it proved to be one of the highlights of the car week. This class brought in a younger crowd, and some fresh new faces to the world of classic cars. Their stories were just as engaging as anything else on the lawn. The winner? Carter Kramer's 1976 BMW 2002.

Credit Photos : Copyright @ 2019 Audrain Newport Concours & Motor Week.
Alan Baire Eveillard
---