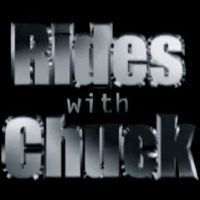 My Time With Joe Bortz by Chuck Derer ...
Published on 01.05.2013

Voir cet article en français
As a guy growing up in the United States who like many others had a fascination with cars I soon learned the name, Joe Bortz. Today there are two well known names in the US car hobby. One is Jay Leno and the other is Joe Bortz. I know that there are many other names and collections out there but these two men have driven their names to the top through ego, perseverance and achievement. Mr. Leno is probably the better known of the two. His collection of vehicles is varied and shows his general interest in the automobile culture.

Joe Bortz on the other hand has made saving concept cars his specialty. Concept cars are the one off show cars that the automobile makers build to whet the appetite of the car buying public. It is a chance for the automakers to gauge the acceptance by the public of what the automakers plan for the future. Once the cars have had their time in the public eye, they are supposed to be destroyed.
Most concept cars are not real cars, have no working drive train or working electrical systems. Most concept cars are referred to as push mobiles because they need manual help getting onto the show floor. For all intents and purposes they are props for the auto show and not real cars.

I'm not sure where I first came across the name of Joe Bortz. I know that I saw him being interviewed on a couple of television shows many years ago. For me the most thorough introduction to the Bortz collection was in a book titled, "Cars That Never Were" by the auto editors of Consumer Guide.

In it are a number of Chrysler concepts that Bortz owns or has owned. These are the Dodge Firearrow II, Firearrow Sport Coupe and the 1955 Chrysler Falcon.

Most important to me though are the General Motors 1955 LaSalle II Roadster and the LaSalle II Sedan. This is where I came in.

Several years ago I and my 1948 Willys Overland Jeepster were invited to participate in the AutoHistorica Car Show in Highland Park Illinois. There was a featured automobile designer that year named Brooks Stevens. He designed the Jeepster. There was also another Stevens designed car participating, the Cadillac Valkyrie. It also happened to be a concept car owned by Joe Bortz . I produce "RidesWithChuck", a local access cable show that plays in the county where I live. I always travel with a video camera and a microphone. I approached Mr. Bortz about doing an interview. He turned me down with out explanation. That's life. I learned that he didn't live far from the show and regularly participated in it.


The next year I went back to the AutoHistorica. Joe Bortz was there with his 1955 Chrysler Falcon concept car. There are only two of these cars in existence and he owns one of them. The Falcon is a working, running car with a hemi engine. It is quite a nice sports car. I spoke with Joe about the car but I didn't try to get an interview with my camera.
Instead I waited for the show to end so I could get some driving shots as the car was leaving. Around 4PM most of the other cars and guests had left so I had clear video access to the car starting and Bortz leaving. Only the car wouldn't start.

The hood was opened, parts were jiggled. Gas was added and I was getting it all with my camera. The rare and valuable 1955 Chrysler Falcon was having a problem and I was getting it all on videotape. There was steam rising, not from the car but from the collar of Joe Bortz's shirt.

I was thoroughly pissing Mr. Bortz off! I was asked to back away which I did. Eventually I did catch the car as it was leaving. As far as I can tell these might be the only shots of this car driving on the road.

I have been videotaping vehicles since 1996. One thing I learned is to never let the car look bad. I have shot footage of a number of vehicles going through mechanical difficulties. I record the problems because that is what I do. The problems never reach the screen because one never lets the car look bad. I edited what I had that I could use, which isn't much and combined it with some footage that I had of the Chrysler Thunderbolt and put the video on my YouTube channel. Sometime later I received a message from the Bortz people that they liked the video.
I replied that if the opportunity ever arose to videotape one of the Bortz concept cars, "I would jump at the chance!". It turned out that the 1955 LaSalle II Roadster was about to be given an electric drive train so that it could be restored and driven onto a show field for the first time since it first appeared in 1955. Bortz, not being easily taken in interviewed me over the telephone for almost an hour. I knew that not much of what I was saying about myself was going to have much credence with him. I had him go to my YouTube channel and read the comments made by viewers to my channel. I have a reputation of my own.


1955 La Salle II roadster prototype. Image courtezy of Joe Bortz.
1955 LaSalle II Roadster Motorama Car 2012 Bortz Collection.
A short time later we were all at Pioneer Conversions in Lemont, Illinois where the LaSalle II Roadster would be made to run. Much of the electrification of the car has been documented on my YouTube channel. On the 3rd of December, 2010 just a day or so before a big winter snow storm the LaSalle was driven for the first time in it's existence. On that day Mr.Bortz was making auto history and I was getting a ride in a piece of it. This was truly a memorable day for me.
The drive train was removed so as not to hinder the restoration of the LaSalle body. In March of 2011 the car was shipped to Virginia where auto restorer Marty Martino worked his magic. It took a year to do but Marty completed his work and on the 22nd of June 2012 the car was delivered back to Pioneer Conversions to have the electric drive train reinstalled.

The LaSalle II Roadster will have it's public debut in March of 2013 at the Amelia Island Concours d'Elegance.

It has been an honor and a pleasure to have had anything at all to do with this beautiful concept car from America's past.

Rides with Chuck, video of the 1955 la LaSalle II.
Credit : Vidéo Copyright @ 2012 RidesWithChuck

Credit : Photos Copyright @ 2012 RidesWithChuck
Chuck Derer
---