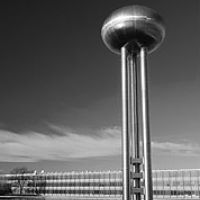 Ethereal Luminosity from Above GM Technical Center ...
Published on 04.05.2021

Voir cet article en français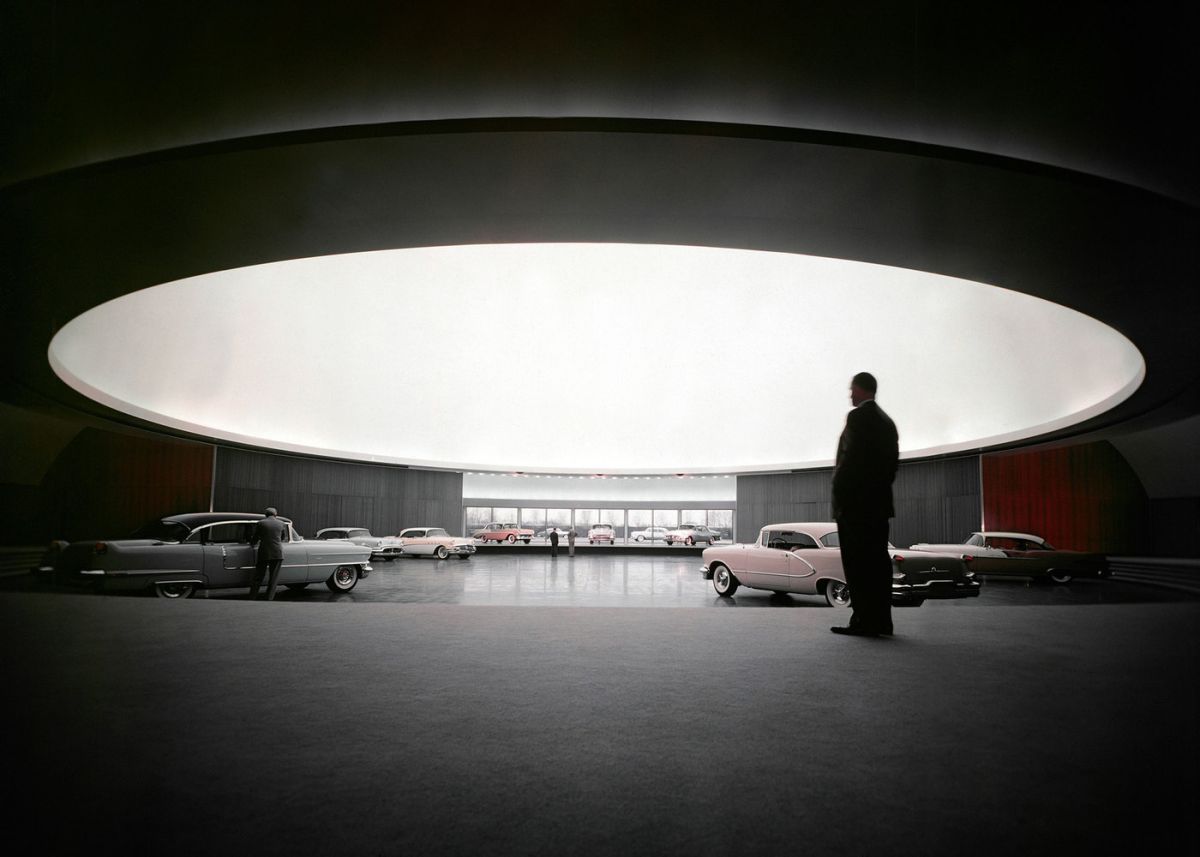 Merging vision and light

Eero Saarinen combined sculptural forms with glossy surfaces for the headquarters complex which opened in Michigan in 1956. The impressive dome and filigree suspended stairs blended with aluminum, glass and glazed bricks grant General Motors a lightness for their mobility mission.

Technical details like air condition and illumination were elegantly integrated in order to focus on the rendering of form and material. To which degree the famous lighting designer Richard Kelly was involved is not entirely clear, but certain effects in the GM center would be difficult to imagine without his contribution, argue Seher Erdogan and Sandy Isenstadt in the lighting designer's biography "The structure of light".

According to Kelly's "Life Notes", which he wrote in 1974, he was involved in the entire complex of the General Motors Technical Center. Kelly was most proud of the GM dome and the stairs, of which he kept photos of in his notebook, pointed out his daughter Addison Kelly. Bright ceilings - either for work or representation - became a distinctive mark for modernist lightness.
Crédit Photos : General Motors

Related Article : GM Technical Center Restoration 2011 ...

Denis Eveillard
---