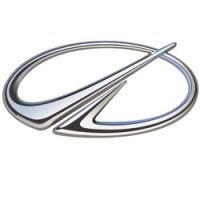 Setting the Pace, Oldsmobile First 100 Years ...
Published on 01.15.2016

Voir cet article en français
This is not just a book about cars. It's about people, corporate culture, and a company town. Helen Earley was an Oldsmobile employee for many years. Yes, she discusses the cars and the ups and downs of Oldsmobile. However, the reader also gets background on what it was like to work and live in Lansing, MI, the home of Oldsmobile.
Thus, readers see the interweaving of corporate cuture and community that make up a company town. Because of that, this is not just a book for Oldsmobile fans. It is also a very interesting piece of business and social history.
The title has 496 pages in 8 ½ x 11-inch format.
Setting the Pace, Oldsmobile First 100 Years, by Helen Jones and James R. Walkinshaw.

Buy the book : Oldsmobile First 100 Years
Alan Baire Eveillard
---