The end of the road for Mercury ...
Published on 10.15.2010

Voir cet article en français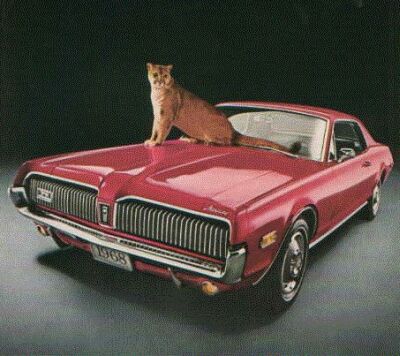 Ford has decided to close this division, which over the years has fallen into disuse.
The

Mercury

recent

years

were

only

"

rebadged

"

Ford

customer

and

is

not

fooled

no

longer

followed

. In addition,

the

image

of

that

mark

had

become

a

little

fuzzy

,

wedged

between

Ford

and

Lincoln

.

The

brand

was

created

in 1939,

precisely

to

fill

the

gap

and

compete

with

brands

such

as

Buick

and

Dogde

(for

example

).
Some models have marked their time as beautiful woodies between the years 40 and 50, Park Lane mid 60's with their famous rear reverse the legendary Cougar was a derivative of the Mustang in the late 60s, the Marauder early 2000s ...

Mercury will also disappear with the last car U.S. traditional Grand Marquis. Henceforth, the future of this brand is in the hands of collectors, they want to ensure that there are still many roads Mercury for decades, the legend must continue ...

If you want to see the gallery ... Click Here.
TV Commercial Mercury Cougar 1968
TV Commercial Mercury Cougar 1975
We will certainly return to this subject because Mercury 50 years have inspired the greatest in the middle of Custom as, for example, George Barris, Bob Hirohata customer and are to follow the heading Rod 'n Custom ...

Credit Photos : LIFE Magazine & Archives.

Denis Eveillard
---