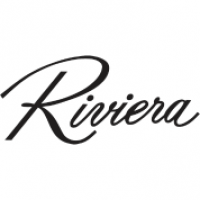 The Buick Riviera boat-tail is finally catching on ...
Published on 11.05.2018

Voir cet article en français

When the 1971 Buick Riviera hit the market, the American public wasn't quite ready for it. The Riviera had debuted in 1963 with a finely tailored look that was both upscale and sporty and it evolved into a handsome, sleek coupe for 1966.

By 1970, however, it had been festooned with chrome trim and had lost some of its edge. Buyers noticed. A radical transformation was in order.

Bill Mitchell planned an ambitious redesign that was tempered a bit by the realities of production, although what finally hit dealerships was unlike anything GM had in any of its showrooms.
It was long, with a pointed leading edge and a low beltline that swept down to meet prominent haunches. Its signature styling detail, which earned it its nickname, was its boattail shaped rear complete with curved glass, reminiscent of the Mid-Year Corvette.

Like the original in 1963, it looked quite like a concept. It was beautiful, but it was risky gamble. It did not pay off, as its more conservative rival, the Ford Thunderbird with its handsome fastback, outpaced it on the sales floor. Even with a powerful 455 Buick big-block under the hood, the Riviera GS couldn't excite customers.
Today it is a different story. Boattail Rivieras are heating up, bringing twice the price of Ford's personal luxury cruiser.

It is Andrew Newton, who noted that 1971–73 Rivieras have shot up the Hagerty Vehicle Rating list with an HVR of 92, placing it eighth, with values at an all-time high.

Newton says the Riviera is the hottest amongst its personal luxury peers, and it has definitely caught the attention of the younger generation.

"Compared to competitors like the Pontiac Grand Prix, Mercury Cougar, and Cadillac Eldorado, Rivieras are 15-percent more popular among younger collectors."
Buyer interest has surged, outpacing the rest of the collector car market, causing prices to go up by 28 percent over the last year ; auction prices are up by 20 percent.
Some notable auction sales include :
A 1972 that sold for $49,500 at RM Fort Lauderdale more than $17,000 above its current #1-condition value.
A 1972 GS that sold for $44,000 at Mecum L.A last year, more than $15K above the #1 value at the time.
A 1971 model that for $28,600 at last month's RM Auburn Fall event $6K more than its current #2 value.
Copyright @ 2018 Hagerty by Brandan Gillogly
Credit Photos : Mecum
Alan Baire Eveillard
---