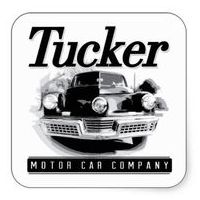 The only known 1948 Tucker Convertible is for sale ...
Published on 04.15.2020

Voir cet article en français
One of the wonderful things about the Internet is that we are still discovering cars that we never knew existed before they surfaced on the web.

Already, a 1948 Tucker is a rarity, it is even less common to see one for sale. We can therefore imagine the enthusiasm that collectors will have for the one and only Convertible version known in the world.

Surprisingly, the seller, instead of choosing a prestigious car auction house like RM Sotheby's or Barrett-Jackson, opted for ebay.

Today, I invite you to discover or rediscover the report on this magnificent Tucker cabriolet number 57, produced by Chuck Derer in March 2009.
Credit : Vidéo Copyright @ 2009 RidesWithChuck

Credit : Photos Copryright @ 2009 Benchmark Classics

Denis Eveillard
---