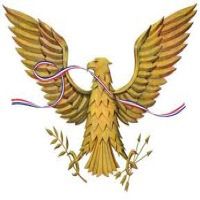 John,18 years old, and his brand new convertible, a 1957 Imperial Crown ...
Published on 05.15.2012

Voir cet article en français
Return in 1957 when John was 18 years old, in this time he has just been awarded with a diploma called in France « baccalauréat ». To congratulate him for his success and to make easier its future schooling her parents buy him as a gift a nice convertible Chrysler. But youth,and lack of concern will make that he will will drive to the secondary school in a simple Chevrolet on 1955.
My name is John and I come in this year of 1957 to be awarded with a diploma called in France « baccalauréat ». I live at Lake Tahoe, a splendid place between California and Nevada, it is sure it is not the suburb of L.A. and my neighbours, as my family, certainly are not to feel sorry !

Problem is because of following my studies it is necessary me to go to the 'secondary school ' and it is not walking that I am going to go there ! Therefore Dad' and Mom', to congratulate me of my success and to make easier my future schooling went with me to Chrysler in Sacramento and I persuaded them to give me a splendid convertible (it is better to charm the girls) Imperial, of a deep blue as waters of the lake !
It was necessary to celebrate this with ''Buddies'' so they get a little drunk with firewater hardly good to satisfy some ''Rednecks'' of hills around Reno …

They also gamble a bit and lost a lot, not dramatic after all, the year in the university is already paid and needs well that youth takes place.

But well, it remain us only some poor $ and it is necessary to think of coming back home. And return roads are not really the highway but rather bumpy and winding roads crossing wooded areas.

But, why not to have shaved these lousy pines, this would have avoided me to spit my all new convertible !

Dad' was mad, Mom' also, they forced me to trail along whole year in a used Chevy (finally it was a 55 and in fact had a V8 engine and electrical windows). After all it was only dented bodywork, OK new one, but the designer, named Exber, not Exner, had to elaborate more resistant cars ...

Dad could not resolve to send the car to JWY (Joe' s Wrecking Yard), even if his buddy, a garage owner said to him that the Crown was ''Dead'', warped frame, hood, fenders, radiator, steering beyong repair. As he had to change his old boat, he used all what he could of my car to buils up an unbelievable ''boat'' blending the mahogany tree and chromium.

I don't have a grudge against him, nobody on the lake has an outboard motor as that one : V8 of 325 CV, an inside leather in 2 tones of blue, an electrical hood ! Who has vents and electrical windows on his ''Riva'' ? And who could follow us when 392 Hemi sent the power : nobody ...
Many years have passed, the boat of Dad' does not sail any more but I like to see it, it remind me these years of ''graduate'', nostalgia when you hold us !

Text freely adapted by Philippe Courant, from the article of Dick Benjamin, one of the pillars of Imperial Direct mail advertising List who passed in 2011.

Article : par Dick Benjamin published on the site Imperial Club,

Credit Photos : Tahoe Maritime Museum & Dick Benjamin.

Tahoe Maritime Museum : Collection Highlights.

Denis Eveillard
---