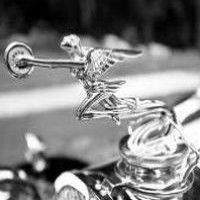 In honor of Miss Margaret Dunning Plymouth Michigan ...
Published on 07.05.2013

Voir cet article en français
Tireless, always equally good eye, Miss Margaret Dunning to celebrate its 103 years on June 26 last. In 1920 she began to drive on the family farm just minutes from the farm's famous automaker Henry Ford. Dean circuit American show car, it will end July Concours d'Elegance of Plymouth Michigan ...
Glenmoor Gathering Week-End 2012 ...
Pebble Beach Concours d'élégance 2012 ...
Packard, 81, Is a Youngster to Its Driver ...
Credit Photos : The Detroit News by John M. Galloway
Crédit Vidéo : (1) The Detroit News by John M. Galloway (2) The Art Factory by Bruce Gates et Bill Mann

(3) The Pebble Beach Compagny (4) The New York Times by par Fabrizio Costantini, Channon Hodge.

Alan Baire Eveillard

---