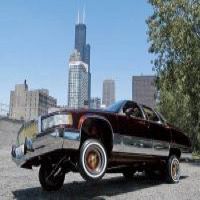 Classic Cadillac Fleetwood Brougham Lowrider VS ...
Published on 09.05.2010

Voir cet article en français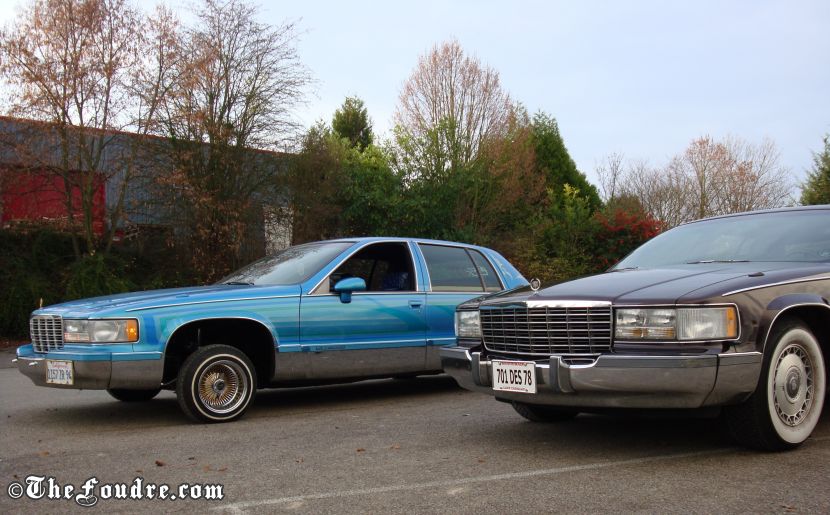 Everything is in the title ...

It is already rare to see on our roads one of the last true classic Cadillac, then have two in the same place on our old continent, I had to do a little shooting.

Prominently in his purple Fleet of the original, in near new condition, belonging to the President of the American Car Club de France.

And at his side, his blue dress Psykedelik, Fleet Lowrider changed in the purest tradition of Chicanos in Los Angeles, owned Sachko member Playerz Original Car Club.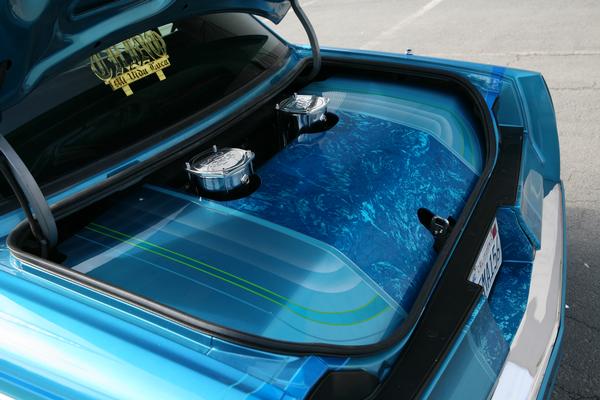 The hydraulic system is the best because it has a Set-Up 2 pumps, with the front cylinders 10 'and the rear cylinder 12'. The bridge, like the tie before triangles are strengthened and a flawless finish with all chrome was.

Cover under which the 6 batteries and hydraulics are installed, takes the central motif of the painting, stripping line in interior door, the quality of this implementation was to push to the extreme.

The painting itself is a Work of Art, she is signed Gerry, the boss of the company ProRider.
Denis Eveilard
---