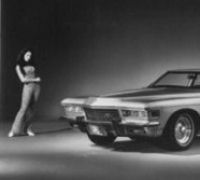 Buick Riviera Concept 1971 Silver Arrow III ...
Published on 02.15.2011

Voir cet article en français
William

L.

Mitchell's

Personal

Customized

Riviera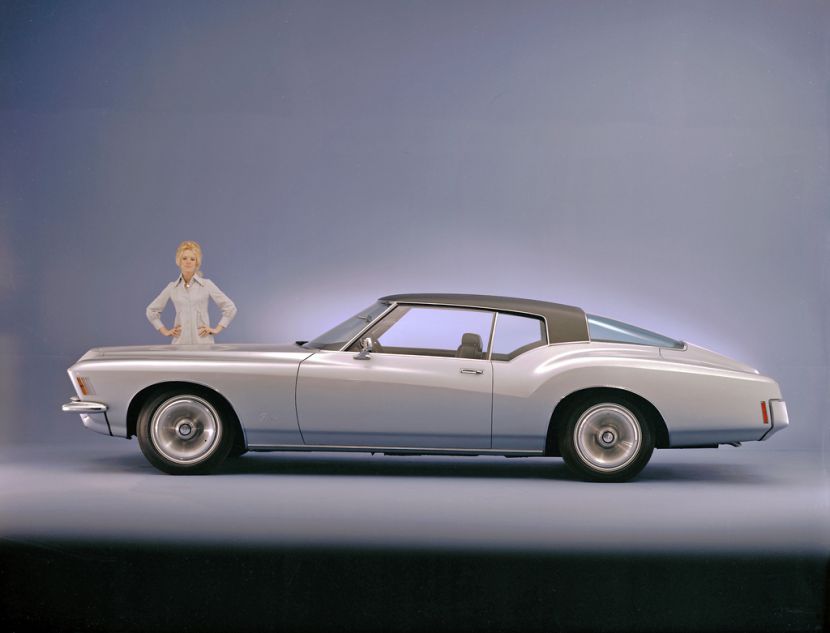 Thousand nine hundred and seventy, third generation of Riviera. It surprises the entire automotive industry and all of america with a boat-shaped back said Boat - Tail. The famous Motor Trend magazine refers to as the Car of the Year, the car will be a great commercial success.

Than the model that inspired Thunderbird, it will itself be imitated in the General Motors Pontiac Grand Prix, and later by the Chrysler Cordoba.

The splendid Riviera 1971 will be produced for three years, Donald Lasky, management style Buick. John T. Houlihan, designer at GM. William L. Mitchell's head of design and vice-president of General Motors will give birth to a legend.

Unusual lines of the new Riviera draw a sculpture, only the U.S. could lead design. It shark profil, it impressive hood and superb rear fastback give it its inimitable character. The Boat-Tail was born.

In 1972 it will undergo a slight reshuffle aesthetics, aluminum grille is now a style cut fries, the bumpers are sporting a rubber boot, the boot loses its air vents.

Sketch of John T. Houlihan, designer at General Motors. If you want to see the gallery ... Click Here.
1972 Concept Car, Buick Riviera Silver Arrow III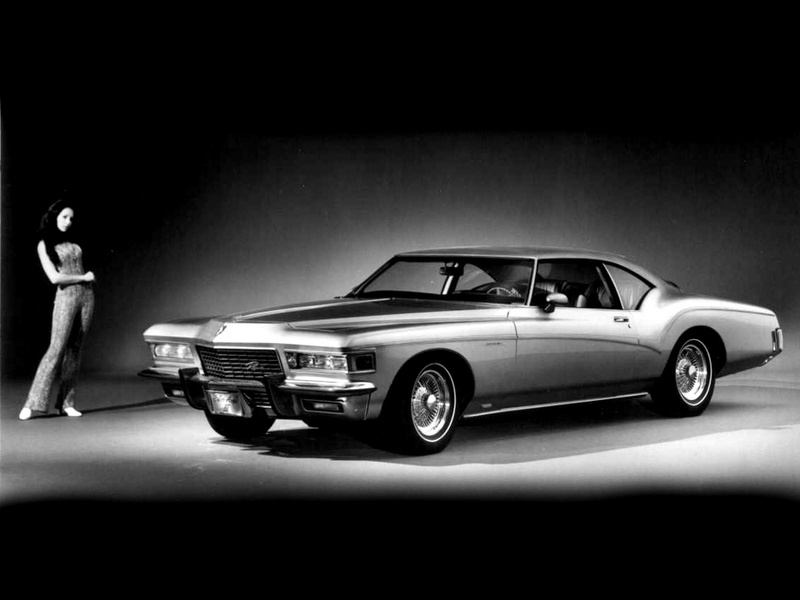 This beautiful show car is distinguished from the standard model in 1971 by a few details, but have their importance. The gate of the calender is rectangular patterns; the front bumper has two bananas, the end of the cap is cut in a point and that of the wings include sidelights, the rear roof part comprises two air outlets above the bezel, the base of the ice below the line drawn on the side of the body and the fixed side window tapers into the profile of the wing.

Taillights remain circumscribed by cutting the bumper and trunk lid dug two depressions. This silver arrow was with a completely new interior silver.


William L. Mitchell was thinking of it when in January 1980 he made the following remark ... fashion, according to the dictionary, is a temporary use that rule, according to the taste of the moment, how to do something. A good design does not age, it lasts forever and becomes a classic. A bad design does not forget and never ceases to continue!

Buick Riviera Silver Arrow III. If you want to see the gallery ... Click Here.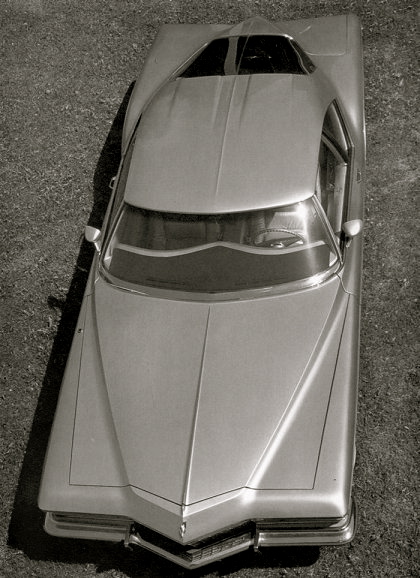 Credit Photos : General Motors History & Heritage.
---