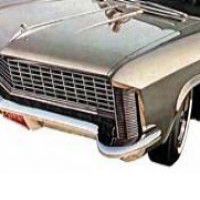 1965 Buick Riviera by Bill Mitchell's ...
Published on 06.15.2011

Voir cet article en français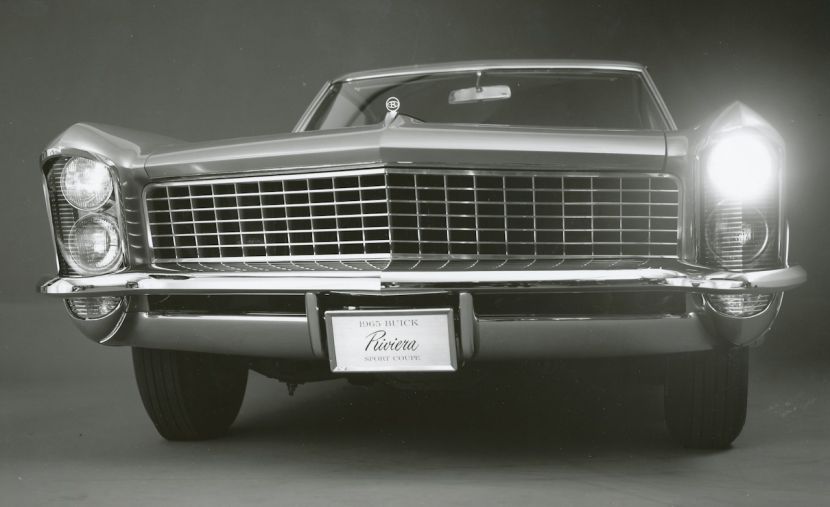 1965
Buick Riviera "Clamshell"
In 1965 to his last business year in its original form, the Riviera will enjoy a return to the source with the disappearance of the four headlights grille. Headlights pass ends, housed in landscaped globes vertical wingtips. Wink at Silver Arrow Concept Car 1963.

Simply put, the 1965 model year is the quintessential Riviera among collectors and enthusiasts alike. Much has been written regarding the third year of Bill Mitchell's first-generation Riviera design over the years, most of it in general context: the refined body lines devoid of the faux side scoops, the integration of the taillamps into the bumper, the hidden headlamps and the GS option as seen with our feature Riviera. The whole package has kept the '65 in the spotlight, and its collector value reaching ever higher in the muscle car market.

The 117-inch-wheelbase coupe sported one of three engines under the hood, the first of which was the standard 325 hp, 401-cu.in. plant – the same 401 that was standard in 1963. Mated to the Super Turbine 400 automatic, the single four-barrel-equipped engine delivered 445-lb.ft. of torque, to boot. Two 425-cu.in. creations were available, both with a 4.3125 x 3.64-inch bore and stroke, and 10.25:1 compression ratio. When carrying a single four-barrel, horsepower and torque were rated at 340 and 465, respectively, and dual four-barrels created 360 and 465, respectively. Ask anyone with the slightest interest in antique cars the most outstanding feature on the '65 Riviera, though, and it's a sure bet the answer will be the hidden headlamps.


The taillights were integrated harmoniously bumper and side vents false were simply deleted. A GS (Gran Sport) was introduced in this catalog with 425 to 360 horsepower, a short axle ratio, allowing expect a 0 to 100 in less than 8 seconds and 400 meters in 16 seconds only! For 65 years sales will stabilize at 34,586 units.

1963

Buick

Riviera

...

Click

Here

.

Credit Photos : General Motors History & Heritage.
Denis Eveillard
---