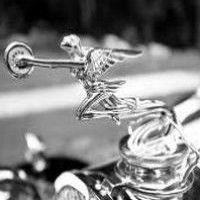 At 102, Margaret Dunning Looks Ahead to Next Concours ...
Published on 03.15.2013

Voir cet article en français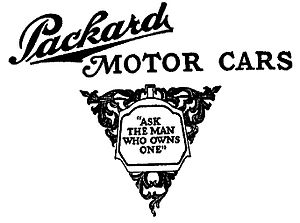 Miss Margaret Dunning, is recently returned from the Amelia Island Concours d'élégance in Florida and in May will take part in the Keels and Wheels concours in Seabrook, Tex May 4-5, 2013. She hopes to attend the coming Indy 500 race and will speak this summer at the national Packard Club's annual meeting, to be held in Pontiac, Mich.

In between, there is philanthropic business to attend to, and she will keep tabs, as usual, on Plymouth's museum and library.

However well she is doing, though, Ms. Dunning is 102 — 103 this June — and her beloved Packard roadster is 83. Each needs proper maintenance and preparation to keep them going strong.
As for the Packard, there is a routine. Before it's transported to out-of-state shows, Ms. Dunning and Dan Clements, a friend of more than 20 years, go over it thoroughly. He begins underneath, cleaning and polishing, then does the wheel wells. After that they clean the engine, shining up the aluminum block. Next up is the car's body. Mr. Clements looks for spots that need paint touches. Ms. Dunning helps with polishing, particularly the chrome headlamps and bumpers.

"You'll notice that Margaret never allows anyone to touch the chrome, because she knows that fingerprints leave lasting marks," said Mr. Clements, a Roush racing employee who works with the special-vehicles team at the Ford Motor Company.

The interior is usually next. The two will polish wood grain touches and the aluminum shifter, and massage the leather seats with a liquid that cleans and softens. "In the old days the stitching trim was made of cloth, and unless you put something on it, it'll eventually crack," explained Mr. Clements, who has restored and owns several cars, including three Fords, a 1940 sedan, a 1942 pickup and a 1965 Mustang. "Nowadays it's made of plastic, so it lasts longer."
Mr. Clements typically ends with the car's roof. "At some point we run the car to the gas station, just a few gallons since we don't want gas sloshing around on the hauler," he said. "And we get a chance to see how it's running."

He said the process takes about a week, a few after-work hours daily, finishing up on weekends. "Margaret and I enjoy talking while we're cleaning, she might even check fluid levels, and then we go to dinner," he said.

Because the Packard is so wide and tall, it usually takes two people to load it, said Mr. Clements who, along with his wife, JoAnne, usually accompany Ms. Dunning to major car events, where he is informally known as her handler.

When it is not at a show, the Packard sits in Ms. Dunning's temperature-controlled garage, along with three Cadillacs and an unrestored 1931 Ford, which she will show at Keels and Wheels. It's on exhibit at the Plymouth Historical Museum. "Because it's all original, it'll take more work getting it ready," Mr. Clements said. "I need to find some touch-up paint to match it."

Ms. Dunning gets many car-show invitations, but she chooses carefully. "Sometimes the location, maybe it's not a handy place to get to," she said. "Or, the timing is wrong. But if it's a place you've been to before, and you know the people, you're more liable to give them consideration."

She has made many friends the last two years. "You start to see some of the same people, and you have a common theme to build on: you all love cars. Then one life works into the other one."

Ms. Dunning admits to being a last-minute packer. "I avoid it because you never know what the weather's going to be, because it can get cool even if it's somewhere generally warm," she said, adding that she stashes an umbrella and sun visor in her Packard so that she does not have to pack them.

She frets if she has not gotten personal bookkeeping done before she leaves. She has three desks in her home, each for a specified task. "I like to be up-to-the-minute on my things, but if I can't do it, I'll delegate that something to someone else so that I don't have to worry about it," she said.

Before she rises on travel days, she lengthens her stretching routine. "It helps to get me ready," she said with a chuckle. "I find out if everything is working, and how it's working." Then she has her daily oatmeal.
Of course, the cars are the main attraction at the events. "I love it, sometimes they have some I've never seen before, and if I know they're going to be there, I make sure I see them," she said.

"You never hear of some of these cars anymore, and it thrills you to death to find some of them."

Ms. Dunning, who still drives, said she would continue her schedule for as long as she is able.

"I've never thought of myself as retired," she said. "This is a wonderful life, a wonderful world.

I want to do all I can."

Article : By Mary M. Chapman published in The New York Times,

Credit : Photos by JoAnne Clements & Richard Owen.

Denis Eveillard
---