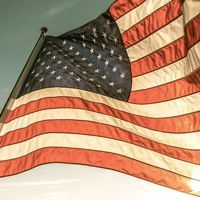 A trip back in time with a visit to the Historical Museum of Plymouth ...
Published on 05.05.2013

Voir cet article en français
Travel back in time through the Plymouth community's example of the American Experience.

Learn how the growth of American industry, the advent of the railroad and the invention of the automobile changed America's small towns, especially Plymouth, Michigan.

The Plymouth Historical Museum features a late 19th-century Victorian recreation of Main Street, tracing the growth of the small town from the railroad depot to the general store. The largest Lincoln collection in the state of Michigan is housed in a separate room off of Main Street. And a Timeline of Plymouth is the newest permanent exhibit, featuring displays on the Daisy Air Rifle, Ford Village Industries, the Alter Motor Car, World War II, communication history, and much more.

The Plymouth Historical Museum is owned by the Friends of the Plymouth Historical Museum. The Museum features 26,000 square feet of exhibits, a museum store, an extensive archives and research library, and a meeting room.

Plymouth Historical Museum.

Margaret Dunning great benefactor of the Museum for the first time to set one of these cars at the exhibition'' Made in America'', which began Jan. 25 and ends June 9, 2013.

Before joining the exhibition at the Historical Museum in Plymouth, the Ford was in the garage temperature controlled Dunning, three Cadillac and valuable Packard 740 Roadster 1930.

Margaret Dunning has its Ford for forty years, this car has never been restored. Because everything is original, it will require more work in its preparation before leaving for the Concours d'Elegance Keels and Wheels to be held on 4 and 5 May in Seabrook Texas.
For a virtual tour of the Plymouth Historical Museum.
1931 Ford Model A Pickup.
Credit Vidéo : Copyright @ 2013 Google by Luna Tech 3D

Credit Photos : Copyright @ 2013 Plymouth Historical Museum

Plymouth Historical Museum : www.plymouthhistory.org

Alan Baire Eveillard
---